Davinder was an asylum seeker.
He was an engineering student before coming to the UK, and he wanted to study once again. In his own words, "I was helpless and new in this country. I wanted an opportunity to continue my studies. Learning is my passion."
While asylum seekers can study in the UK, they cannot work and generate an income, severely limiting their opportunities. Davinder struggled to find a way to learn the coding skills he wanted.
One day, he saw a poster from CodeYourFuture at a bus stop.
"Every door seemed to be closed because of my social status, but CYF opened one big wide door for me – and changed my life by giving me this opportunity." says Davinder, "with CYF, I had something to look forward to once again in my life."
Finding a good routine
Davinder was discovering how to become a web developer. It was not easy. However, he found a good routine, stuck to his daily tasks and embraced teamwork.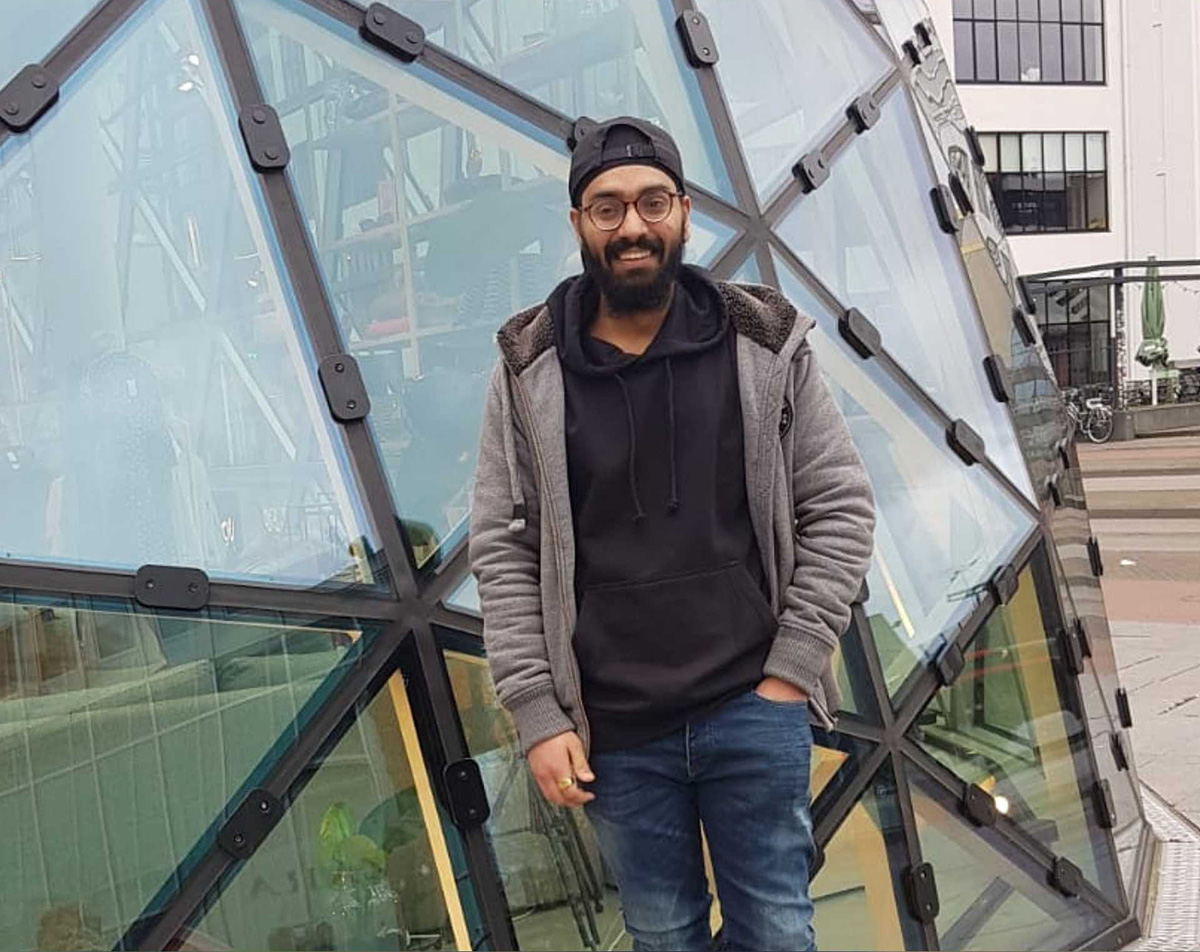 CodeYourFuture supported Davinder all the way. "CYF gave us all kinds of help. So many good people were there to help us throughout the journey." Davinder says, "They supported us with almost everything – it has been amazing."
When he finished the Full Stack course, it felt like the class had achieved something special together. Davinder says, "It felt very good, and I was proud of everyone. Thank you to CYF for offering this opportunity."
Confident about his future
Of his future, Davinder says, "I am a full stack web developer now! I'm more confident and have more skills. I'm ready to go out there and use my skills as soon as I can."
Davinder's advice for anyone thinking about joining CodeYourFuture as a student: "This is a golden opportunity for you to grab. Do not hesitate, just join – you will love the community and the support!".
UPDATE: After being granted refugee status, Davinder found a great job at Overleaf. A wonderful end to this blog post but an exciting new beginning for Davinder.
Are you interested in joining CYF as a student? Visit our study page to find out more and register your interest.
Are you interested in joining the CYF community as a volunteer? Visit our volunteer page and register your interest as a CYF volunteer.