Colette grew up in a poverty-stricken housing development in Linwood in the 1980s. The area was rundown and desolate – "It was not a healthy environment to grow up in", she says.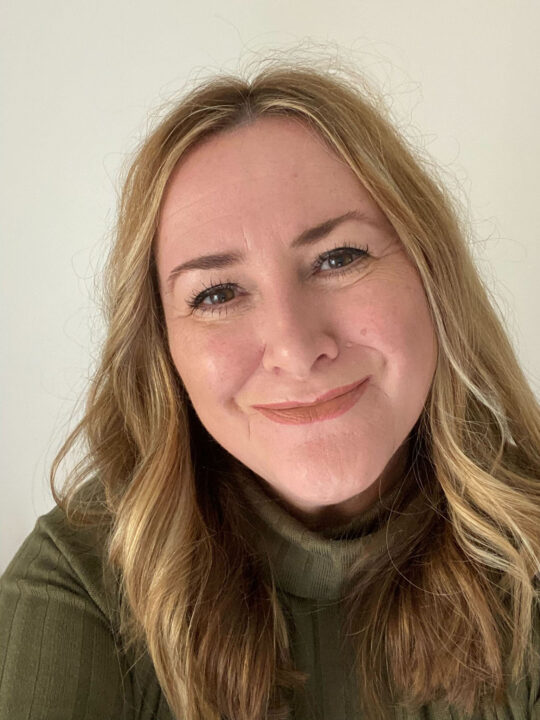 Colette only discovered in adulthood that she had dyslexia. As a result of this learning difficulty and the challenges that came with her circumstances, she didn't receive any secondary qualifications.
At first, Colette tried to get a job in design. "I am very artistic and have a great appreciation of design in many forms. I compiled a portfolio of my work and this helped me secure a place on a HND Graphic design course.", she says. 
Unfortunately, Colette graduated at the time when the UK was in a recession while under the Thatcher government, and she was unable to find work in her chosen field. 
Discovering the IT industry
She found a temporary job in IT and discovered she enjoyed the IT industry. 
"Life carried on and I got married and had my two daughters. I stepped away from IT in order to be a part-time working mum with jobs that worked around my family's needs.", recalls Colette. 
Colette eventually returned to education and earned a degree in IT. But she faced a new challenge: "I had been given a great opportunity to focus on my career again. After graduating, I was rejected at every interview because I wasn't proficient in any coding language."  
Colette discovers CodeYourFuture
She heard about CodeYourFuture through a friend. After a challenging application process, CYF accepted her to the course.
Colette says "I happily accepted the offer of the course. At the same time, I secured a full-time job just as COVID was becoming a frightening reality. It was very challenging to manage a full-time job and a full-time course while looking after my family."
While she had self-doubts and fear due to her interview rejections, her biggest challenge was time management – managing several competing priorities.
Determination brings success
With perseverance and the support of her family and CodeYourFuture, Colette overcame her challenges. She says, "with the amazing volunteers at CYF, who encouraged me to continue with the course, I successfully graduated in March 2022.", 
What did Colette learn along the way? " I learned that doing my best was good enough". 
"I am valued and have a very varied unique skill-set. Not to give up trying to reach my potential."
More success followed her graduation and newfound self-belief when Capgemini, an international IT company, offered her a full-time position.
What advice would Colette give people applying to CodeYourFuture?
"It will be one of the best decisions you will make," she says "However it will have its challenges and success along the way."
"Walk through each day without being too hard on yourself and do your best and celebrate your achievements no matter how small they may seem. Be the best of YOU!"
If you're interested in starting a great career in tech, you can register for the CYF Programme here.