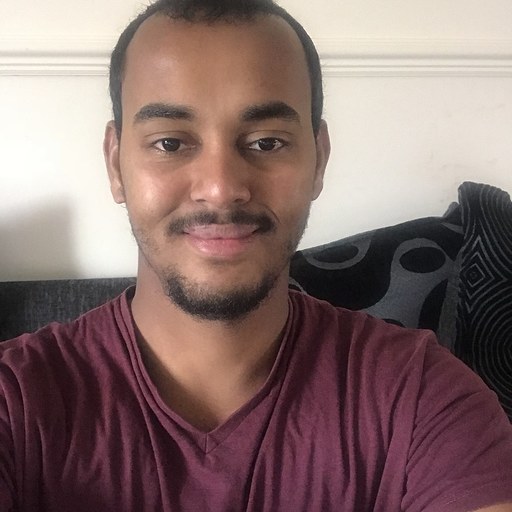 Meet Abdoulrazack
Somalia is a country destroyed by civil war and then by the occupation of Al-shabaab. I had been working as an Interpreter in Somalia and my life was threatened by this malleolus group. I fled the country to save my life and my journey ended in the UK.
After applying for asylum and humanitarian protection, things were going slowly and I was just staying at the provided accommodation. I couldn't access education so I started to look for an alternative place to study at least something beneficial instead of waiting for the period and thinking about my family and the terrible period I passed.
Being an Asylum seeker is not easy, I had started to build my life and overcome obstacles as I can by first starting to go to an English class at Cornerstone day centre in Manchester. Bit by bit, I started to discover how things work and what study and jobs are in high demand. I noticed that the tech industry and Software needed the most.
I started to be interested in this field and asked my English teacher who worked there and as Cornerstone is a charity could have connections with a charity teaching coding. This was how I landed at Code Your Future.
Attending Code Your Future was an opportunity to get the knowledge and the skills required for this field, more important than the lessons is the atmosphere and the feeling of belonging to a second family. I started to build friendships with classmates and mentors and leave behind the isolation. Going to the class was fun and I was enjoying, talking to people and having fun, cooking and tasting different kinds of food and helping my classmates made me feel better.
Having finished the course, I wanted to give back what Code Your Future gave me and I am now contributing with other mentors and transferring my knowledge to people who are hoping to join the tech industry.
My experience at CYF was a unique experience. At the start, as I was new to the field the programming language taught there was a challenge and hard. What is special at Code Your Future is putting students in real work conditions, this helped me to communicate more efficiently and how to work in a team and share knowledge.
Are you ready to start your coding journey?
Find out more about becoming a student at CodeYourFuture.