Regional Manager: West Midlands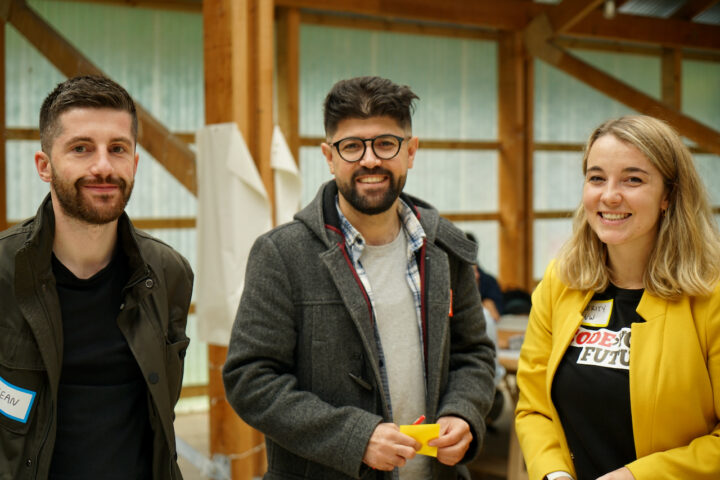 The Role
The Program Manager builds and nourishes the Code Your Future community in the West Midlands. A key part of this role will be developing new business relationships for hiring partnerships and building a sustainable community of engaged learners and volunteers. Programme Managers recruit volunteers and trainees, build relationships with local stakeholders, resource and support a positive learning experience for everybody, and secure employment for trainees after graduation.
About CYF
Code Your Future is bringing more diversity to the tech sector by supporting people with difficult backgrounds to create positive change in their own lives and their community. We do this by running a community-led digital skills training, removing barriers to learning and creating a supportive community.
Why would you do this job?
You passionately believe that everyone deserves a thriving life
You understand how the power of education & employment can change peoples lives
You want to build strong and inclusive communities
You want to have high impact in the work you do
Key Areas
Business development. The candidate can demonstrate the ability to grow the programme & CYF's activities in the West Midlands through partnerships & business development.
Community led project management and leadership. The candidate has a record of community building; empowering volunteers and communities to self organise and deliver successful projects.
Trainee Outcomes and Impact
The candidate can monitor course outcomes, working with the Education, Personal Development and Employability.teams
What will you be doing?
Building a network of corporate partners in the WM to help grow our activities to impact more people. Partnership areas to include employment of graduates, volunteer and trainee recruitment.
Building self-empowered volunteer teams who have the tools they need to deliver high quality support and training to volunteers
Facilitating community activities by providing resources, structure and guidance to a large team of volunteers (up to 150)
Building networks with local NGOs and charities to provide holistic support to our trainees and better integrate our programme into the local community.
Coordinating the volunteer Leadership Programme in the WM by working with the Global team to train and manage regional volunteer leaders
Coordinating with the global team on WM activities to ensure that our activities align with CodeYourFuture schools globally.
Why you?
Essential
Experience of building self-organized teams and empowering grassroots teams
You understand the principles of developing empowered volunteer teams
Good relationship builder
You have a history of building effective relationships with charities and businesses
Experience of working with grassroots organisations
You have experience working with and supporting volunteers.
Self-driven work ethic
You are strong at self-organising and managing your workload
Experience working in or with diverse communities
You have an understanding of, and empathy for, the issues that may face the students attending CYF
Desirable
Experience of coaching or mentoring
You understand how to build good relationships with mentees and share knowledge
Interest in software development
You are interested in technology and their uses
You should be
Able to pick up new skills quickly and be willing to develop a good understanding of the technologies we work with (we'll help you!).
Able to coordinate and encourageing input from multi-disciplinary teams of volunteers
An effective communicator
Able to take weekly calls with the community in the evenings (there is flexibility in working hours)
Enthusiastic about problem-solving in a growing organisation
ROLE SPECIFICS
Salary: £25,000-35,000 (based on abilities)
Hours: full time
Location: West Midlands, commutable distance to Birmingham and surrounding areas (in this context, West Midlands covers Birmingham, Coventry, Dudley, Sandwell, Solihull Walsall and Wolverhampton)
Benefits: 25 days annual leave (plus bank holidays), flexible working policy
Reporting to: Founder CEO
To apply send a cover letter* and CV to claire@codeyourfuture.io
*Include motivation to work for CYF and any transferable skills
To apply send a cover letter and CV to german@codeyourfuture.io