Role Has Now Been Filled
This role has now been filled so we will no longer be taking applications.
You can visit the following page to find our open positions

Role overview
We're hiring an Education Director to support our volunteer teams at the global level to ensure they have a great experience at CodeYourFuture and enable our trainees have the highest possible chance in employment after graduation.
We are looking for somebody based in or near London, Birmingham, Manchester or Glasgow.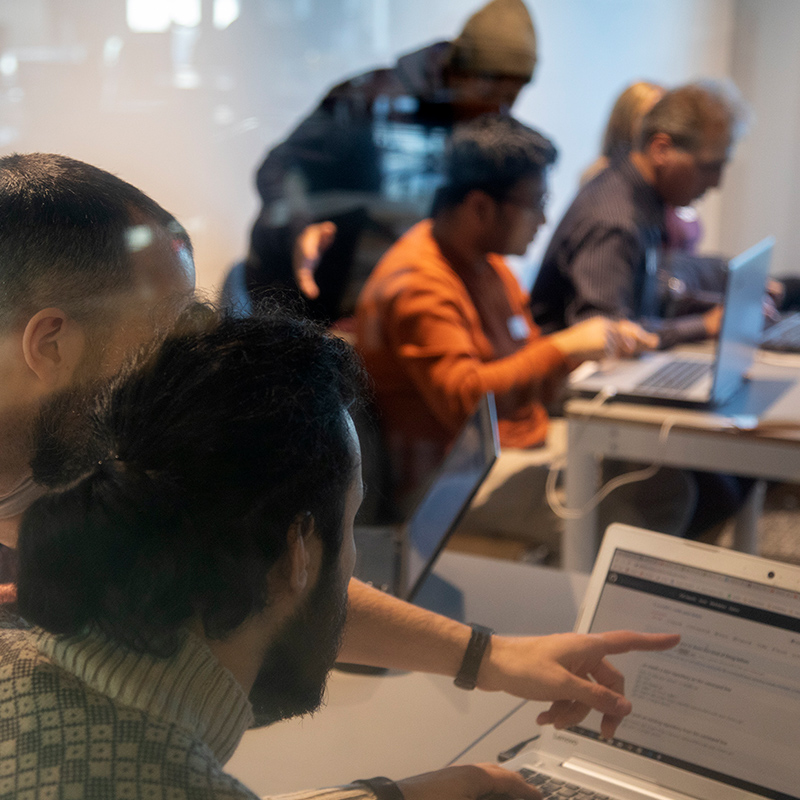 Why would you do this job?
You passionately believe that everyone deserves a thriving life
You understand the power of education and how it can change peoples lives
You want to share what you have learnt in industry with the people that need it most
You want to share your passion for programming with other people
You want to have high impact in the work that you do
You love working with people to ensure high quality results
You enjoy having full control over your time
What will you be doing?
Raise the quality of the vocational technical training across all CYF cities, and implement assurance mechanisms to ensure this is maintained
Preparing coding exercises, challenges and lesson plans
Research and advocate best pedagogical practices
Oversee the curation or creation of pedagogical content and assessments
Ensure cities carry out frequent assessment and student progress review
Facilitate the sharing of volunteer-created content between CYF cities
Help volunteer teachers from all CYF cities to identify and share their best practices
Build and deliver teacher training for our volunteer teachers
Research and advocate the best tools for the organisation (e.g. student progress tracker, auto-grader)
Collaborate with the Head of Personal Development to ensure a holistic experience
Communicate with CYF cities to guide them and assist in troubleshooting
Help new CYF cities in their team-building as they start their journey
Work with employment partners to identify shifts in market demand for skill-sets, and ensure these are reflected into the CYF syllabus, so maximising student employability
Engage with existing and potential partner organisations
Take part in the daily team calls and weekly planning meetings with the strategy team
Why you?
Essential
Professional experience in Software Engineering (1 Year+)

You should understand modern programming practices and have used to them in a professional setting so you impart the best habits on our students

Experience with mentoring or teaching

You should have some experience working with learners or in a classroom setting

Self-driven work ethic

You'll have full control over the way that you spend your time to be the most impactful

Skilled at Remote Working

We're going to be working remotely even after the rest of the world stops. You understand the unique challenges this brings.

Leadership in Community

You have worked in communities before where you have a taken on a leadership role

Experience Working in Diverse Communities

An understanding of, and empathy for, the issues that may face the students attending CYF
Desirable
Professional teaching or curriculum design experience

You would bring your experience from educational institutions to benefit our organisation

Experience working with or managing volunteers in a community, grassroots setting

You understand how to work with volunteers and the complexities that brings

Professional experience with our Stack (HTML/CSS, JavaScript, Node, React, MongoDB, PostgreSQL)

You have a good understanding of the technology that we teach
YOU SHOULD BE

Passionate about evidence-based practice
An effective communicator
Open-minded and welcoming of input from experienced volunteers
Able to take weekly calls in the evening (there is flexibility in working hours)
Enthusiastic about problem-solving in a new organisation
Fluent in English
Passionate about improving access to vocational training for refugees and other disadvantaged people
When will you be working?
This role can be either full time or part time as part of job share.
This includes an expectation that some weekend working may be needed to support student & mentor needs during class sessions.
How do you apply?
Role has now been filled. We are currently not accepting applications.
Compensation
£40,000 - 50,000 depending on experience
Role can be prorated down to part time if required